THE DOWN & DIRTY ON BECOMING CLIMATE POSITIVE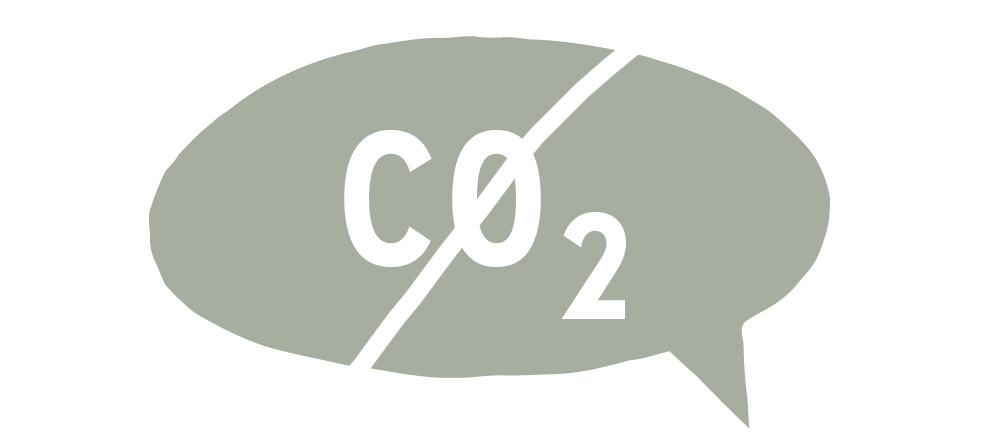 The concept of carbon offsetting has been floating around for a few years now. Perhaps you've been considering it for your business or as an individual, but you haven't quite got there yet? At The Better Packaging Co., we're incredibly proud of our recent Climate Positive certification for our business operations and we've sure learned a lot in the process. This is our 'Better Beginner's Guide to Everything you Need to Know about Carbon Offsetting and Becoming Carbon Positive'.
What is carbon offsetting and why is it a big deal?
Pretty much everything we do as humans produces carbon dioxide (CO2) – it's literally as natural as breathing. But the use of fossil fuels means we are producing too much CO2and other greenhouse gases. These gases trap solar radiation and contribute to global climate change. Happily, it is possible to reduce our use of fossil fuels: The Better Packaging Co. is already helping businesses to do this by producing packaging that produces 60 percent less CO2emissions than traditional plastics.
For us, the natural next step was to counteract the CO2output from our business operations. We did this firstly by understanding the size of our carbon footprint and then investing in projects that act as carbon sinks by absorbing as much CO2 as we generate. This is called carbon offsetting.
There are different ways to do this, but we chose to work with an organisation called Ekos – a New Zealand-based, international non-profit enterprise that specialises in helping companies and individuals to measure their carbon footprints.
Ekos was chosen because of the nature of the projects they fund. Rather than just planting pine forests, they invest in indigenous reforestation and the protection of rainforest in the Pacific. That fits neatly with our own business ethos of reducing waste and caring for the environment. They don't take 'shortcuts' and take a long term view, as do we.
Our business operations were analysed, including flights, freight, waste, petrol consumption and even how many nights were spent in hotels. Once we knew the extent of our carbon footprint, Ekos helped us to offset it by selling us carbon credits.
Wait… what's a carbon credit?
Trees are amazing. They take CO2 out of the atmosphere through a process called photosynthesis. You probably learned about this at high school and haven't given another thought since!
Ekos partners with landowners in New Zealand and the Pacific to protect existing forests and plant new ones. They measure how much carbon a block of forest will store, which is converted into a form of green currency, known as a carbon credit. These carbon credits can be purchased by companies, like us, to offset our carbon emissions.
Measuring and offsetting 100 percent of the CO2 emissions from your business operations (being 'Certified Carbon Zero') is a great starting point, but going one step 'better' is in our business DNA. That's why The Better Packaging Co. has chosen to become carbon positive. Being 'Carbon Positive' means offsetting 120 percent of the CO2 emissions from our business operations.
For us, carbon offsetting was less about righting an imbalance and more about better understanding which parts of our business operations were having the most negative impact. At this stage we have only offset our business operations and not our products, but the 20 percent buffer means we're that much closer to offsetting the whole shebang!
Are there other ways to reduce your carbon footprint?
In a nutshell, yes! Once we had identified the ways in which our business emitted carbon, we were able to identify the worst offenders and take steps to reduce our emissions.
Air freight is our biggest culprit when it comes to carbon emissions. So now, when our customers need something delivered 'super urgently', we can talk to them about the carbon impact of air freight as well as the additional cost.
I like the sound of this carbon offsetting – do you have any hot tips?
Glad you asked! We've learned a lot from the process and we're happy to share what we've learned…
Keep details records for your shipping: departure and arrival ports, distances between ports, transport methods ... It will be easier to capture and review the information down the track.
The same applies to travel. Record your routing, number of passengers and class of travel, as all of these factors contribute to your emissions.
Whether you choose to work with Ekos or someone else, ask them about their carbon calculator. Then you can make a plan for what data you need to capture, and how.
Be conscious of waste: set limits and keep track of whether you're achieving them.
COOL THING:
When calculating our carbon footprint we asked all our warehouses for records of where they had shipped for us. Unfortunately none had kept track of distances delivered. But, the question so intrigued our UK warehouse/3PL that they have now implemented a carbon calculator for all their customers!
It may seem like a complex process, but we found it's a lot like eating an elephant. Just take it one bite at a time and you'll get there!
What's next for The Better Packaging Co.?
We're constantly looking for ways to be better:
- betterat reducing waste
- better at looking after the environment and
- better at sharing our ideas with the world.
We've lined up some pretty big goals for ourselves – watch this space.